Police say 1,123 men have contacted them to report they were victims of either sexual or physical assault while detained at the County Durham centre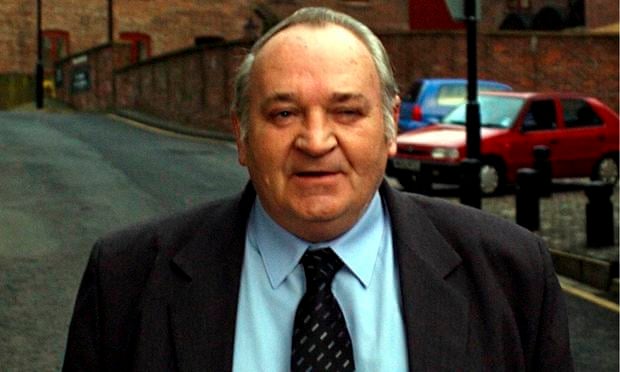 Two former prison officers have been arrested on suspicion of physical and sexual assaults at a juvenile detention centre. A further 14 former officers have been questioned as part of the biggest investigation ever carried out by Durham police.
The two ex-officers, aged 69 and 58, were questioned as part of a major probe by police into allegations of historic abuse at Medomsley detention centre, near
Consett
, County Durham. They were released on police bail.
The arrests came as police revealed they have completed the initial phase of interviewing former members of prison staff, as part of Operation Seabroook – a new investigation announced by the force in August 2013. Last year, police revealed there was growing evidence to suggest an organised paedophile ring operating at Medomsley. Police say a total of 1,123 men have contacted them to report they were victims of either sexual or physical assault while they were detained at Medomsley.
The inquiry began after
the Guardian revealed
in 2012 the plight of several victims of a prison officer at the centre, Neville Husband, suggesting that his abuse there, which had been known about for several years, was more extensive than previously thought.
Following the Guardian report, another victim contacted the paper and said he had been abused by Husband, on and off the premises at Medomsley. He said he had been raped by another man at a location Husband had taken him to.
The Guardian's investigation revealed that another detained teenager, Kevin Young, said he had been taken to Husband's house in 1977, ligatured and blindfolded and raped by three men.
On the day of his release, Young went to Consett police station and reported Husband's abuse. He said he showed a police officer the ligature marks on his neck, but was told it was a criminal offence to make such allegations against a prison officer.
Durham police later confirmed that Young's complaint had not been acted on.
Husband, by then a church minister, was jailed for eight years in 2003 for committing sex attacks on five young male Medomsley inmates between 1977 and 1984. His sentence was increased to 10 years in 2005 after new victims came forward and he admitted to attacks on four more boys.
Husband had been in sole charge of the kitchens at Medomsley. The Guardian investigation revealed he had raped boys on a daily basis for more than 15 years, while other staff allegedly turned a blind eye. His former colleague Leslie Johnson, a storeman, was jailed for six years in 2005 for sexual offences. Both men have since died. Of the alleged former victims who have come forward since Operation Seabrook was launched, around one third say they were sexually assaulted by either Husband or Johnson.
DS Paul Goundry leads Operation Seabrook. He said the initial priority had been to gain a full understanding of how Medomsley operated during the time Husband and Johnson carried out their abuse,
and
then to identify and trace a number of former staff and speak to them about the allegations of abuse. "That phase is now complete, with 16 former staff having been spoken to. We will be discussing the results of these interviews with the CPS in the near future," Goundry said.
He added that more Medomsley staff, including former governors, would be interviewed in the coming months.
Source